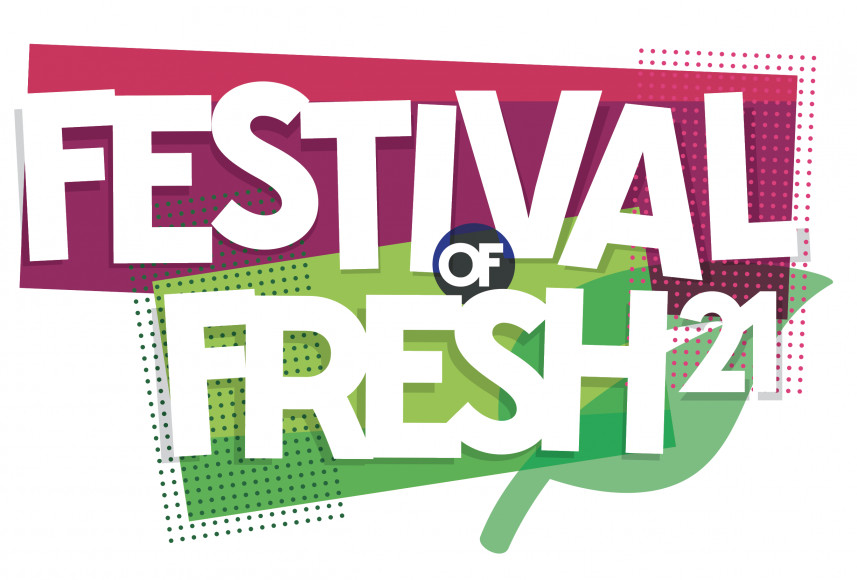 More than 60 speakers join the Festival of Fresh
Mous 60 experts from production, sourcing, business, retail, science and health will come together next month for the inaugural Festival of Fresh.
The new July 13 online event is a celebration of the UK fresh produce industry and focuses on industry issues, new technologies, best practices and business leadership, helping to push the sector at the upper level. The festival is organized by the FPJ and is supported by the NFU, British Growers, British Apples & Pears, British Summer Fruits, The National Fruit Show and Worshipful Company of Fruiterers.
Festival of Fresh allows registered delegates to create their content schedule based on their personal interests, with videos available to watch on demand after the event. There are opportunities to chat, interact and network using Fruitnet's advanced event platform.
Two simultaneous content tracks focus on business and industry and people and places, with topics as diverse as sustainability, the road to net zero, science, technology and health.
Confirmed speakers for the event include:
PRODUCTION AND TRADE
After an opening speech by the President of the NFU Minette Pasta, industry leaders Lee Abbey (A F), Ali capper (NFU and British Apples & Pears), Jack ward (UK producers) and Nick marston (British Summer Fruits) will discuss a range of issues from margins and profitability to industry growth opportunities.
Dave's bench, CEO of the Crop Protection Association, will discuss the challenges facing the chemical protection of fresh produce at this critical time for the industry.
Beanstalk Global's Max MacGillivray will host a special discussion on how the agriculture industry as a whole is dealing with the big issues of the day, featuring Dr Belinda Clarke Agri-TechE, Emilie Norton from Savills and Anna harris by Stein IAS.
THE ROAD TO NET ZERO
The theme of sustainability and climate-friendly agriculture will be at the center of this session, with speakers including the CEO of LEAF Caroline Drummond and the general manager of Barfoots Julien Marques.
WRAP's fresh produce specialist Will mcmanus discusses waste reduction, while exclusive consumer survey on attitudes towards food waste to be unveiled by England Marketing's Jan England.
There will be a spotlight on new fuel sources with a presentation of Chris jackson, President of the UK Hydrogen and Fuel Cell Association.
SELL IN 2021
The world of retail continues to evolve at a rapid pace, and at the Festival of Fresh we showcase the latest developments.
by Kantar Joe shaw roberts update the industry on the latest grocery and fresh produce market performance, while being a retail expert Bryan roberts gives his point of view on the state of the market.
M&S Sales Manager Lisa Raschia gives FPJ MD Chris Blanc an exclusive look at the latest innovations from the brand and founder of Oddbox Deepak Ravindran talks about his company's tremendous efforts to educate and engage consumers in the fight against food waste.
Birds Eye Agriculture Manager James hopwood also joined John hurst from pea supplier GPC to examine the growth of the frozen vegetable industry and how the brand giant is encouraging consumption of fresh produce.
BEST DEAL
How to effectively market and improve the health, well-being and performance of staff will all be discussed during the Better Business session.
On the marketing side, the Managing Director of Sunny Side Up Zoe Ward-Waring talks about the success of the Love Fresh Cherries campaign and Coregeo's marketing manager Michelle evans talks about brand building in fresh produce, leveraging her experience to help bring Pink Lady and Tenderstem to the top of the bestseller charts.
Insight into staff well-being, business coach Joanne wheatley explains how to motivate and engage employees, while the CEO of RABI Alicia chivers talks about mental health at a time when farmers are under enormous emotional pressure.
Performance growth coach Leon Mundey examines how to get the most out of your business in an interview with editor FPJ Fred searle.
And some of the industry leaders of tomorrow will be featured, as the leader of the LSA scholarship program Russel Coral chats with rising stars Rebecca Smith (Product of the Valley), Valeria Kiss (APS Produce), Matt Boys (Bakkavor) and Libby rowland (Windows).
THE GREAT HEALTH OPPORTUNITY
The fresh produce sector has never been in a better place to meet the nation's nutritional needs, as government health strategies combine with a willingness to eat plant-based to boost the industry.
Marcela Villareal of the Food and Agriculture Organization of the United Nations, Fruitnet's Mike Knowles on the objectives of the International Year of Fruits and Vegetables.
Fred Searle to host a discussion featuring Alo Solutions Barbara bray and Julie cleijne sustainable cooking consultants with an interest in health and nutrition issues.
Veg power boss Dan Parker will provide an update on the industry's groundbreaking Eat Them To Defeat Them campaign, while FPJ will have an exclusive interview with the gold medalist Olympian Jessica Ennis-Hill, who works as an ambassador for Berry Gardens as the Tokyo Games approach.
SCIENTIFIC TECHNOLOGY
Everyone wants to know what the next big technological innovations will be, and the Festival of Fresh is here for you.
In a special show hosted by Simon pearson, founding director of the Lincoln Institute of Agri Food Technology, doctoral students will present their work in a series of impactful poster sessions. They include Roopika Ravikanna (maximize the availability of transport robots through intelligent allocation of parking spaces); Christopher (procedural generation of strawberry plants); Rajitha De Silva (vision navigation system for row crops); and Laurence Roberts-Elliott (research in multi-robot mapping of soil properties).
Fred Searle will host what should be a heated debate on gene editing in horticulture, with panelists including Catherine martin (John Innes Center), Tom bradshaw (A F), Steven jacobs (OF&G) and Liz O'Neill (GM Gel).
Fred also talks to PÃ¥l Johan De from Saga Robotics on the Norwegian company's latest innovations in horticultural automation.
How about planes made from carrots? It sounds far-fetched, but a company based in Scotland has developed an extraordinarily potent material from vegetable waste. Christian Kemp-Griffin, CEO of Cellucomp, tells us everything.
We will also see examples of new technologies, including the Robotti and Slope aid robots, B-hive HarvestEil system and Janny MT innovative storage unit for fresh produce.
WORLD OF FRESH PRODUCTS
Fruitnet's team of international journalists offers Festival of Fresh interviews with personalities from around the world.
Luisa Cheshire talks to Robert Budianto Java Fresh in Indonesia and Nina Patil of Fresh Express in India to learn about their latest innovations.
Luisa also has news from Fresca Stuart ansell and Fresh Domain's Brett Jackson on the rapprochement of the two parties in Asia.
Michael barker hears how the new business environment is deteriorating in the EU from the Brexit expert of the Belgian organization VLAM Verberck district.
And the editorial director of Fruitnet Maura maxwell brings the latest news from Spain and Latin America.
THE BIG CAT
The day will end with a series of interviews with fascinating people from across the company.
They include Alain walsh by Walsh Mushrooms giving his take on the growth of the mushroom trade and the new business relationship after Brexit.
British Summer Fruits chair Nick marston reflects over 25 years of the industry body and the phenomenal growth of red berries.
President of the National Fruit Fair Sarah Calcutt industry titan interviews Therese Wickham about his life in the industry.
Looking at what the fresh produce industry can learn from others, Ed Sel, Managing Director of Delamere Dairy, to discuss sustainability and export success with Promar International Jean Gilles.
And Norton Folgate MD Matt hancock talks to young fruit trees who make a real impression in the business.
More speakers will be announced shortly.
The Festival of Fresh is free for delegates in the UK and around the world, and provides the opportunity to discuss, network, interact and help shape the future of the industry.
See www.fpjlive.com for more information and to reserve your place, sponsorship opportunities are available by sending an email to [email protected]